Stanek Constructors has specialized in the construction of water and wastewater treatment facilities of all sizes for municipal, federal, and private sector clients throughout the Western United States since 1997.
Stanek became a wholly-owned subsidiary of Water Resources Group (WRG) in 2018. Stanek's West Coast operations joined its sister company, Rice Lake Construction Group, on January 1, 2021. This enables us to leverage the wealth of knowledge, depth of experience, and financial resources of a family of companies focused on water and wastewater treatment facility construction.
WRG provides over 55 years of water-related expertise, averages revenue of $150 million per year, and has performed work in 18 states and Canada and Mexico. WRG has experience with several types of project delivery methods including Design-Bid-Build, Design-Build, CMAR, CM, and Best Value.
To be a leading self-performing water contractor and leader in collaborative delivery methods while using our core skill sets to provide services to the industrial and commercial markets.
Safety for all employees
Integrity dealing with employees and clients
Quality and Value of work representative of our reputation
Learning to improve on what we know and finding ways to be better and add value
Relationships built through trust, respect, and collaboration
Employees are our greatest asset and we seek to provide rewarding careers that challenge them, help them grow, and make our business more successful
Loyalty to our employees, clients, subcontractors, and vendors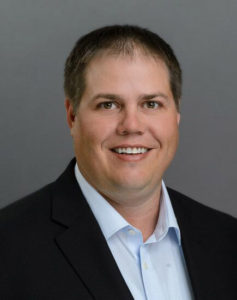 Dustin Foss
President
Dustin Foss has over 18 years of experience planning and managing all phases of construction. His comprehensive ability to understand project plans and specifications allows him to perform accurate and timely takeoffs resulting in competitive estimates that win bids. Dustin holds a degree in Construction Management from Mankato State University in Minnesota; his exceptional organizational and planning skills and ability to effectively manage personnel continuously contribute to the large-scale projects he manages for Stanek Constructors.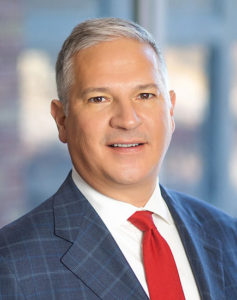 Luke T. Spalj
Chairman/CEO
Luke was born and raised in the construction business. He worked as a youth and into adulthood for the family-owned and operated Spalj Construction Company until its sale to Quanta Service's (NYSE: PWR) in 1997.
He worked for Quanta Services, eventually becoming the president of its telecommunication and specialty services division, until his departure in 2004. From 2004 to present, Luke has been chairman of Rice Lake Construction Group. Working with Wade Leonard, Rice Lake Construction Group's president, Luke and Wade have driven the growth of the company from approximately $20 million in sales in 2004 to over $130 million in current sales.
Luke was also employed with S.J. Groves Construction and Austin P. Keller Construction after college. While at Groves he was a field engineer on a $1 billion Melvin Price Lock and Dam construction project for the U.S. Army Corps of Engineers in Alton, IL.
Luke is a registered professional engineer with a bachelor's degree in civil engineering from Michigan Technological University.