In the Design-Bid-Build method of construction, the project is completely designed prior to Stanek Constructors bidding on the job. The architect/engineer is fully responsible for all communication, estimates, constructability and design. Traditionally, the lowest bidder is selected to complete the project in this project delivery method.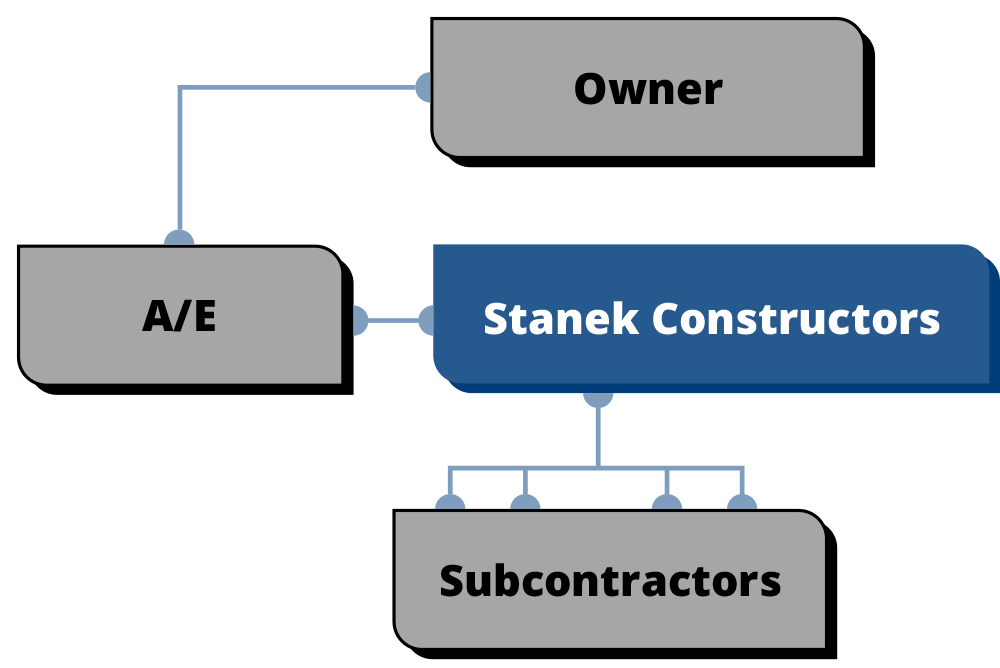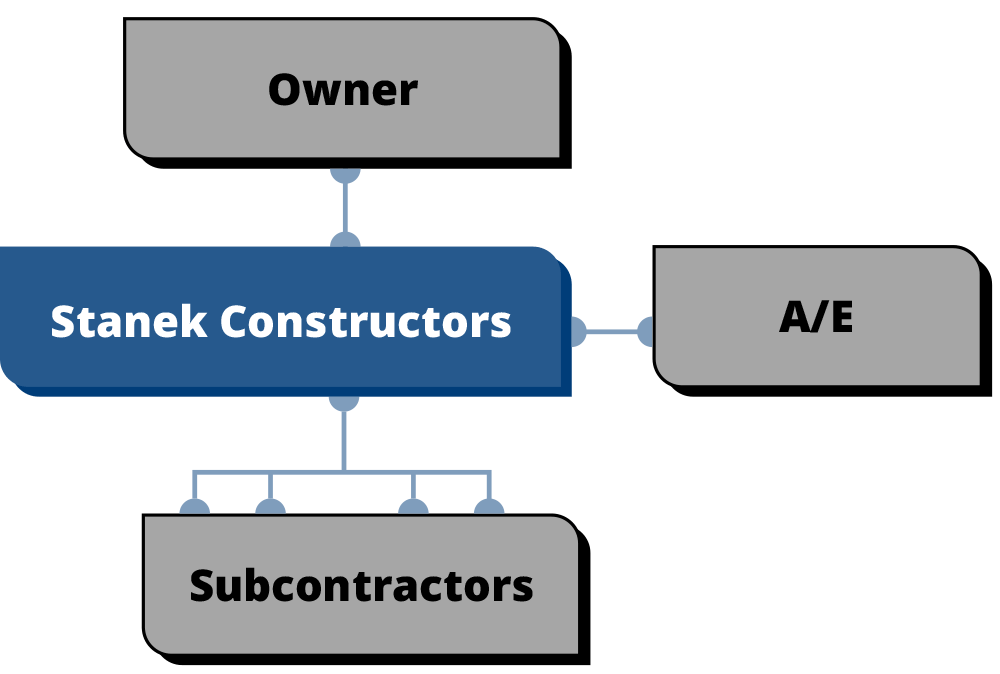 Design-Build construction involves Stanek Constructors working together with your architect/engineer from the beginning, starting with the design phase of the project. You'll have a single point of contact throughout Stanek Constructors. In this method of construction, the Design-Build team is fully responsible for the project.
Construction Manager At Risk
In this delivery method, Stanek Constructors serves as the Construction Manager, from design through the construction phase of development. In the CMAR delivery method, Stanek Constructors holds the subcontractor and vendor contracts, taking on the financial risk of the project.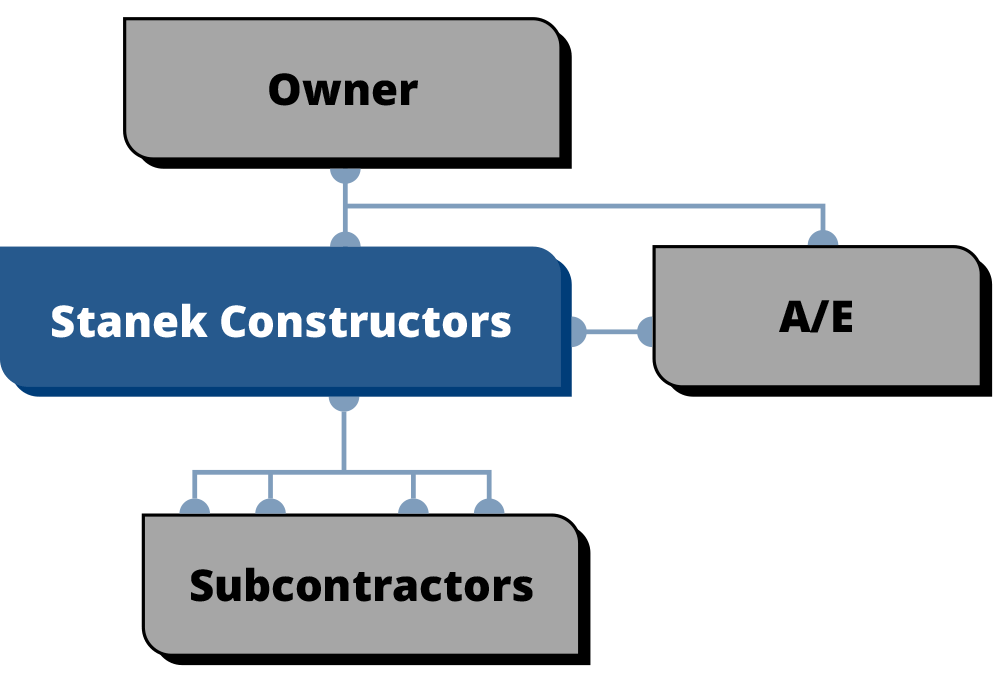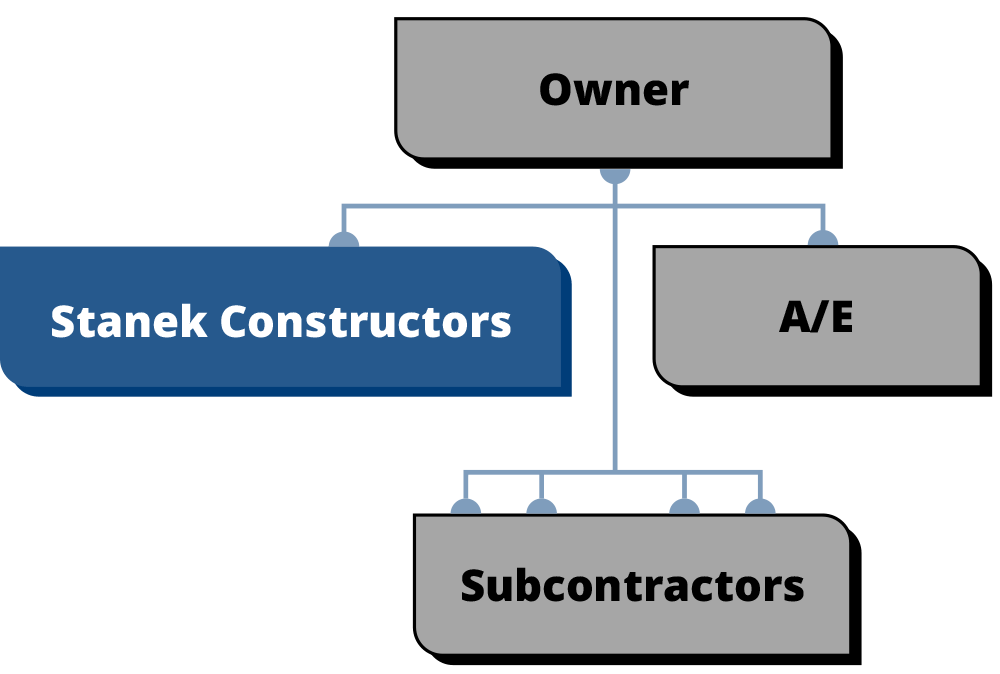 In a Construction Management project, the owner contracts directly with Stanek Constructors, the architect/engineer and all subcontractors and vendors. As the Construction Manager, Stanek Constructors manages all the contracts, but the owner holds the financial risk.